YOUR REAL ESTATE, MORTGAGE & LOAN EXPERTS!

Seward Real Estate & Financial
offers services in residential real estate purchases, sales, mortgage financing, refinancing and commercial loans. We make every stage of the process clear and uncomplicated. As mortgage loan experts we have your best interests at heart and will help you to get the best mortgage for your needs. We have been a "full-service" real estate and mortgage services company since 2004, serving the Los Angeles, California community from our office in the San Fernando Valley.
Our team has and continues to accomplish an incredible amount of success for clients by providing services that go well beyond the average. Relationships with clients are based on honesty, loyalty, accountability, dedication and an understanding of client needs.
The
Seward Real Estate & Financial
team is always focused on what matters to you.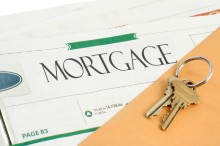 Everything at
Seward Real Estate & Financial
is top notch. We have always been committed to having a "full-service" company in order to leverage our time and talents for our clients. After all, we want to make sure our clients are getting the best financing and the home of their dreams. Today's buyers and sellers need a trusted resource that can guide them through the complex world of real estate. With our extensive knowledge and commitment to providing only the best and most timely information to our clients, we are your go-to source for real estate industry insight and advice. We guarantee personal service, responsiveness, and professionalism.
Whether you are looking to buy, sell, or looking to refinance this site is the perfect place for more information.
Let us work to help you!

Contact us now for all of your real estate and mortgage needs!