BEING IN THE KNOW ABOUT THE VALUE OF YOUR HOME
Knowing the value of your home helps to establish your home's market value, and gives you greater control over your property taxes, insurance premiums, and the sale or refinancing of your home.

Benefits of Knowing the Value
Selling
:
Getting a better idea about the financial value of your home is a necessary first step if you are considering selling.
Refinancing
:
Knowing your the value of your home tells you how big a mortgage risk you can take — whether you are refinancing to get a better rate, lower your payment or to take a cash-out.
Getting a Line of Credit OR Making Home Improvements
:
Understanding your the value of your home and that of your neighborhood should be part of your consideration when making expensive home improvements or establishing of a line of credit.
Buying
:
Knowing the real estate value of the home you want to buy is important to make sure the house is worth the price you are paying.
Whether you are selling, refinancing or buying a home, there are several benefits in knowing the home's true value.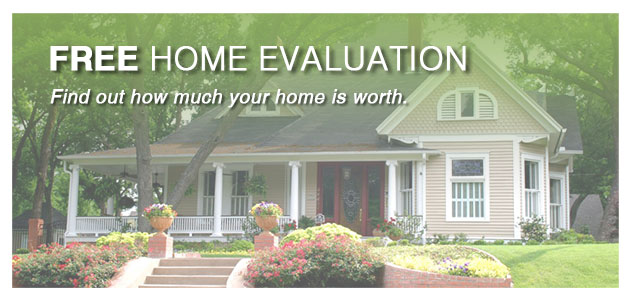 Click
here
to acquire an estimate of what your home's worth.
Let's get started!
Contact us
now for all your real estate and loan needs!